THe Redwoods Summer Singles Project 2019 - RWSSP2019
18 new songs, Every friday, all summer Long
The Redwoods has so much shiny new music lined up for summer, the record label has decided to release a new single every Friday, all summer long. The Redwoods Summer Singles Project will draw from a trove of 18 tunes featuring contributions from several Redwoods artists, including the return of Rebecca Jade and the Cold Fact, with the first single "Come With Me" from the forthcoming full length album, "Running Out of Time." The Redwoods will also debut some fresh music from Dani Bell and the Tarantist, along with a handful of bonus tracks recorded during the production of their sophomore album, "Wide Eyed." The Midnight Pine will also reveal new music as well as unveiling their rendition of a spooky Timber Timbre cut. And if you like covers, we've got another special one in the queue — a tribute to the experimental Kraut Rock band, Can, delivered by the one and only Birdy Bardot. It's going to be a wild summer of Redwoods Music: Sign up with our mailing list to get first word on The Redwoods Summer Singles Project!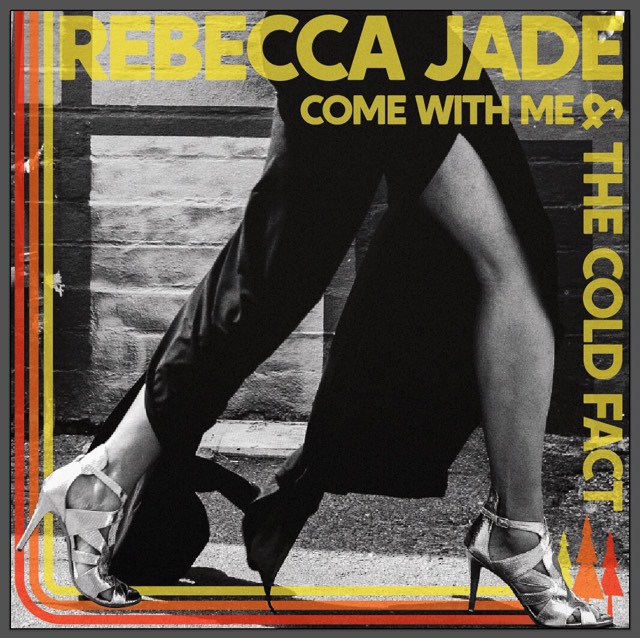 "This song was written the way a lot of songs from the album were composed. Jake Najor, Jason Littlefield, Rebecca Jade and I in a room. Jason and Jake came up with a monster groove right on the spot and the lyrics came easy once Rebecca started humming a melody over it."
- Al Howard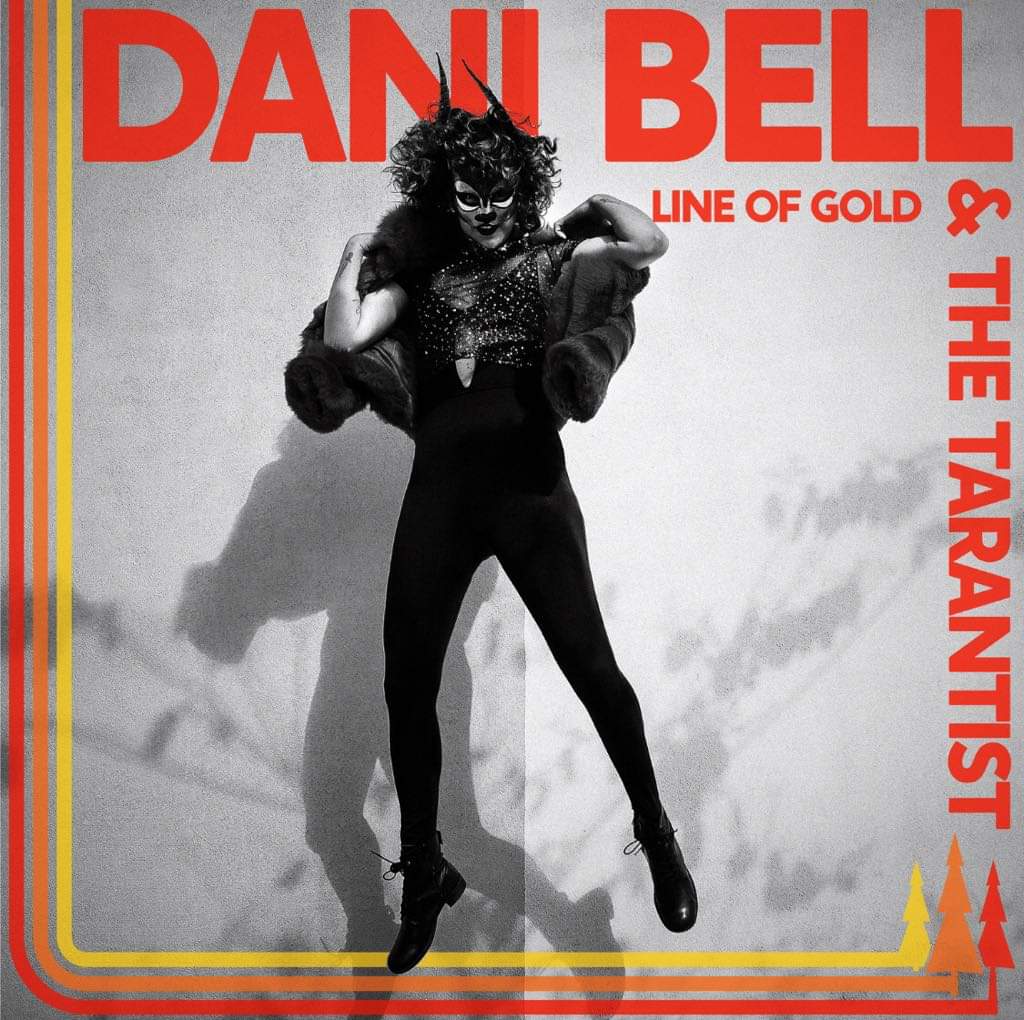 "You know that feeling when you watch the day go by because you have no motivation to do anything which makes you feel like you're spiraling down a hole of sadness and isolation...Well, that's what this song is about. I was feeling it around the time I wrote this song. And I explained those feelings to Mr. Al Howard who then painted them into a beautiful lyrical picture."
-Dani Bell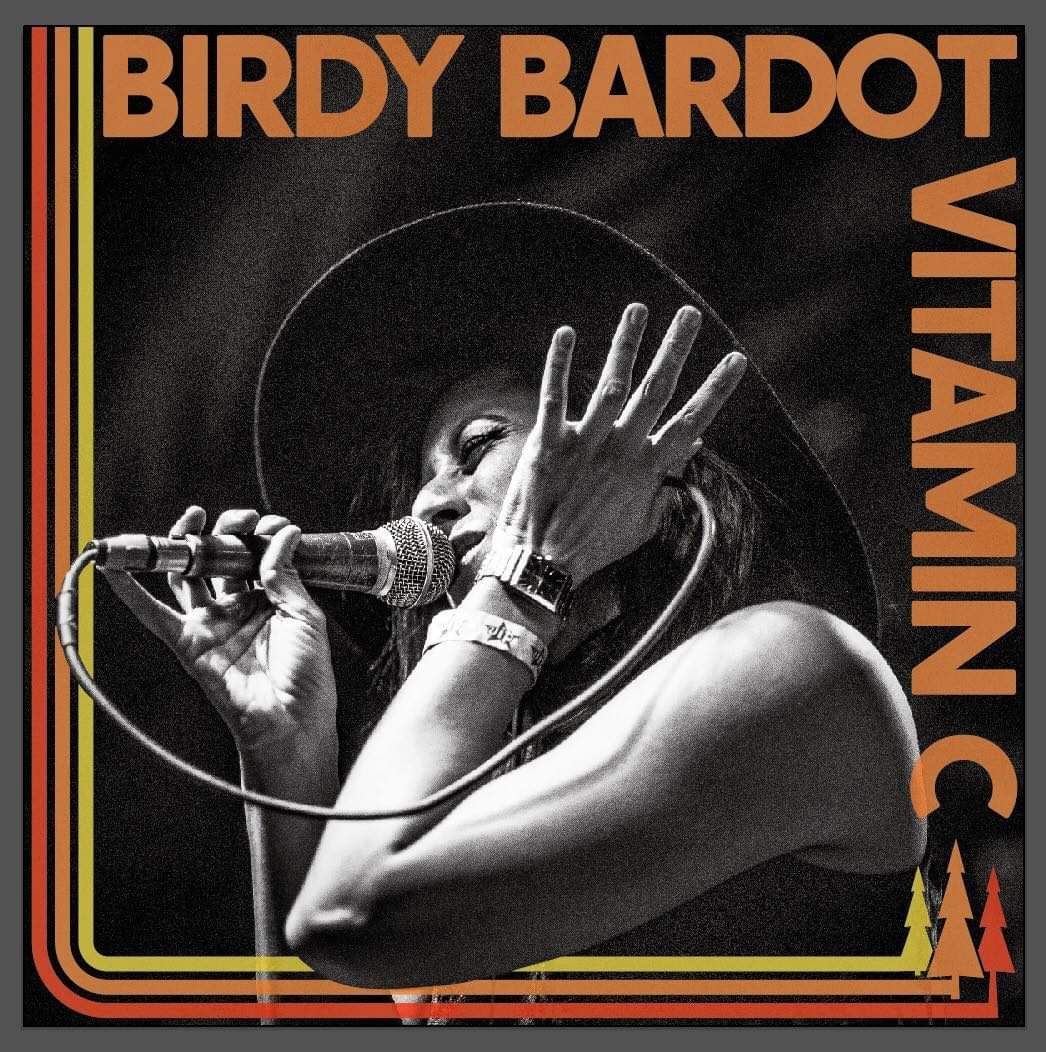 "The drum break intro. Holy damn, nothing hits out the gate like that. I remember when CAN drummer Jaki Liebezeit passed away. We were playing a show and Jake Najor pulled me aside and told me the bad news. Jake was crushed, Jaki was a big influence on his playing. Those drums in "Vitamin C" always makes me think of the way Jake hits. I'm so glad we got to record this with him on the kit as a tribute to one of the most influential bands ever."
-Alfred Howard
"This song was recorded during The Midnight Pine album sessions and I always thought of it as a moody sister song to 'Vice.' I feel like 'Grace' calls to the salacious undercurrent of the subconscious."

- Shelbi Bennett
I Only Smoke When I Drink
"Sometimes it just takes a line. I was having this thought from back in my drinking days when I used to say 'I only smoke when I drink.' Which turns out made me a smoker in that frame of my life. The following line 'I only drink when I think of you this much I know is true' sets up the whole thing. Relationship gone wrong, self medicating, excuses, all the top shelf ingredients for music."
-Alfred Howard
"Here's to those ocean roads we'll never know Made our plans in the sand, waves always roll." This song breaks my heart. I was thinking of the dawn of a relationship, all the plans you make for the future. I imagined writing notes in the sand only for the waves to wash them away. Here's to our impermanence."
-Alfred Howard
"This song is a perfect encapsulation of the beginnings of the label. You can hear the early attempts at soundscaping as a short wave radio picks up whatever signals it can reach from the garage we recorded in. The keyboard that pulls us into the song is a pianet instead of the Rhodes or Wurlitzer we'd come to use. The sound of where the Birdy Bardot band would go was still being negotiated through our interplay. Dan Cervantes' pedal steel gives Birdy a rare open road twang that suits the more plaintive nature of her voice. It's a driving song for an unknown road."
- Alfred Howard
"Newspaper was written the morning of the Pulse Nightclub shooting. It was the numbness of another mass shooting, the buzz of the news almost fading into the background of my morning drive. I saw a child playing in the street. The rising sun. The normalcy of a regular day. But in the forefront of my mind was the almost expected violence of the news.
'Newspaper on the front seat, real life right in front of me, they don't seem the same but I feel the weather change. Driving down the calm side street, casually no casualties. I see a child smile and it brings me back a while'
There's another line:
'We're all waiting on the darkest day when the sirens are our serenade.'
That's the line that gets me cause we all sort of expect it...Eventually, through the six degrees of separation, it touches us all. Enough is enough.
Josh Rice sent me the keyboard idea that morning. It was moody and somber and this just came right out."

- Alfred Howard
"This song happened in a really organic way. Josh Rice had been riffing on what would become the verse and I went home and wrote the lyrics with the riff in mind. It was a while after a break-up and I was missing a really close friend of mine since we had been out of touch so it came together really quickly.
Rebecca's vocal performance of this song evokes all the sentiment the song could possibly have."
- Alfred Howard
"I chose it because of the spooky aesthetic of Timber Timbre which was always something I admired. I knew with the instrumentation and space in the song could really be used to highlight the brooding and darker aspects of The Midnight Pine"
-Shelbi Bennett
"The song "Other Side" is about is about impermanence, and not knowing may happen when your time here is over. Will there be some kind of afterlife? Or will there be nothing? Do you even want to continue existing?"
- Dani Bell
""Locked away / lost the key /mirror broke / look at me / so many options" This is my favorite line of the song. I love the bleak imagery of it, the bad luck of a broken mirror with a different and positive spin, viewing it at all the different paths a life could take. This is a love song for dystopian times, 'if you're at the end then nothing can stand in my way'."

-Alfred Howard
"'You ever hear a gunshot shatter all the calm of the night / And do you think that one spark is all it takes for fire to ignite' Enough is enough. Our places of peace and escape are under attack. As a musician I find myself arriving at a venue and assessing exit strategies before settling into the beauty of a creative evening. This song is about both the best and the worst aspects of our humanity. It is hopeful. 'Be strong for tomorrow, because we're running out of time!'"

- Alfred Howard
"This song is about the rabbit hole of technology that I unfortunately live in. I think most of us do. 'Falling off the ledge into the rabbit hole, staring from the edge at what I shouldn't know, every single detail is available to my open eyes.' I can't imagine having access to this much information at all times can possibly be healthy for us in the long term. Maybe I'll google some more information about that right now."
- Alfred Howard

"Enough speaks to the insatiable desire that we have to gain knowledge in this new age of having everyone's 'highlight reel' in the palm of our hands. The internet and social media is changing our world and our interactions. It's addictive, delicious, and ultimately unhealthy."
-Shelbi Bennett
"'Maybe it's just broken glass / in my hand / and I'm trying hard to make the pieces fit'

I love this imagery. Rebecca forcefully sings through longing and struggles of desire. The heart wants what it wants. Dillon Casey's guitar work mellifluously dances in the spaces between her vocals to present a unique collage that's intricate yet tasteful."

-Alfred Howard
"My favorite part about the song 'Still Hearts' is the Casio CZ101. I read an article about cheap synthesizers you can find at thrift stores that are worth picking up, and three days later I found it at the San Diego Swap Meet. It adds a floating psychedelic cushion of space to a song steeped in the traditional sounds of the great American west. It's as unique as Dani Bell herself."
- Alfred Howard
"'Nothing Left for Us' is one of those straight forward soul songs about love, struggle and loss and the infinite ricochet between. Rebecca's voice is so powerful that you don't need metaphors or trickery. You can write simple and direct sentiments and her voice always conveys all the poetry and emotion you could possibly crave. The song was written by the rhythm section and it has that slow neck snap grime to it. Long live the groove ."
- Alfred Howard
"'Honey I'm afraid of what I've done / I've gone and lost track of the sun / It's late, it's early, I'm holding the gun and the smoke's coming straight from my lungs'
This song is an apology for bad decisions made in the depths of an evening. It's also a contemplation of whether we can shed those mistakes or if we have to carry them forever. Still unsure, but Shelbi's dynamic vocal performance gives life and gravity to the deliberation.
'Do the shadows ever fade or are they my always on parade?'"
- Alfred Howard